If you haven't seen our Instagram or Twitter pages as of late, we've finally bestowed a name upon our robot mascot. From now on he will be called Vector, well at least until we can come up with an awesome middle and last name (we're open to suggestions). But that's not important, what is important is he loves to go on adventures. If you follow us, you have seen all the places he got to visit while we were traveling throughout the US over the last 9 days. In case you missed it, here's a quick summary in picture form:
So it began.
We crossed the border.
Drank some Mello Yello.
Watched the sunset on the way into Cali.
Rocked out in Beverly Hills.
Went to a Dodgers Game.
Relaxed on the beach in Santa Monica.
Went on a few rides like Thunder Mountain in Disneyland.
Made some Minion friends at Universal studios.
Carried on up the coast to Big Sur.
Saw the famous Bixby Creek bridge from that Death Cab For Cutie song.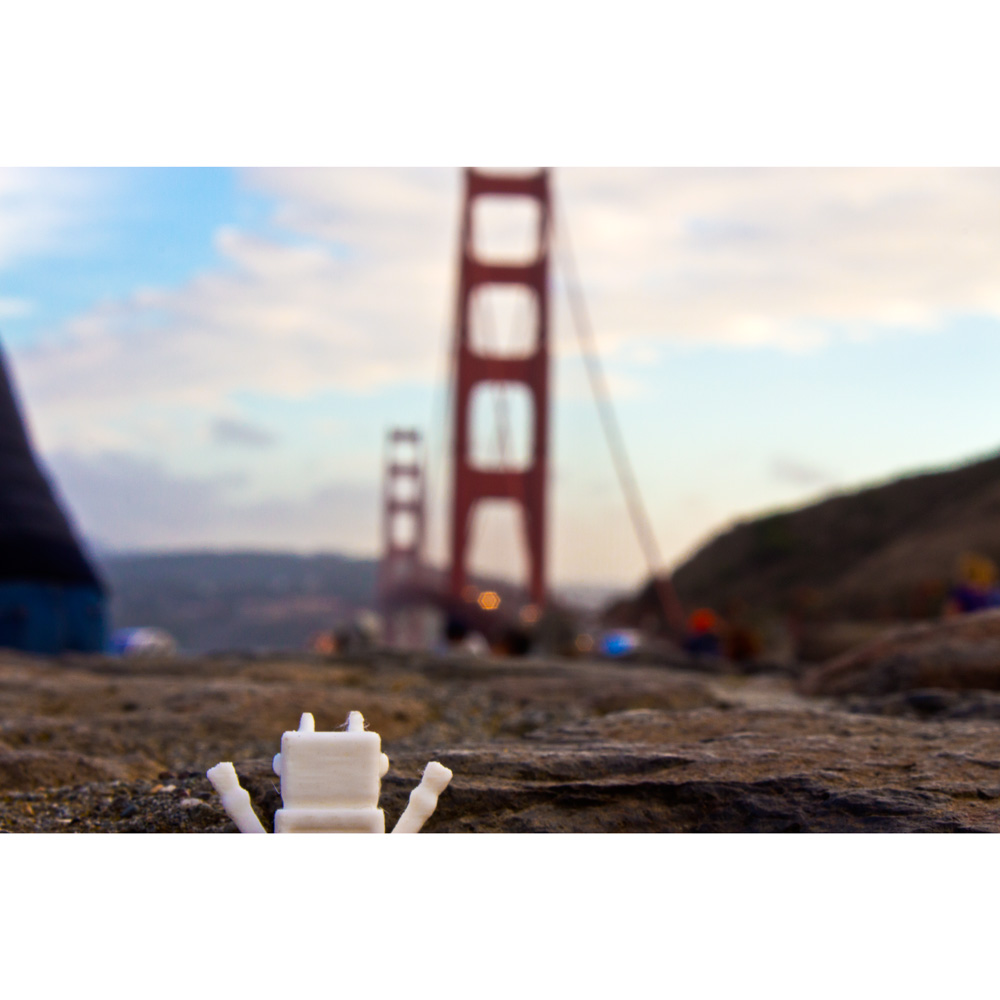 Crossed the Golden Gate.
Saw some MASSIVE trees in the Redwoods.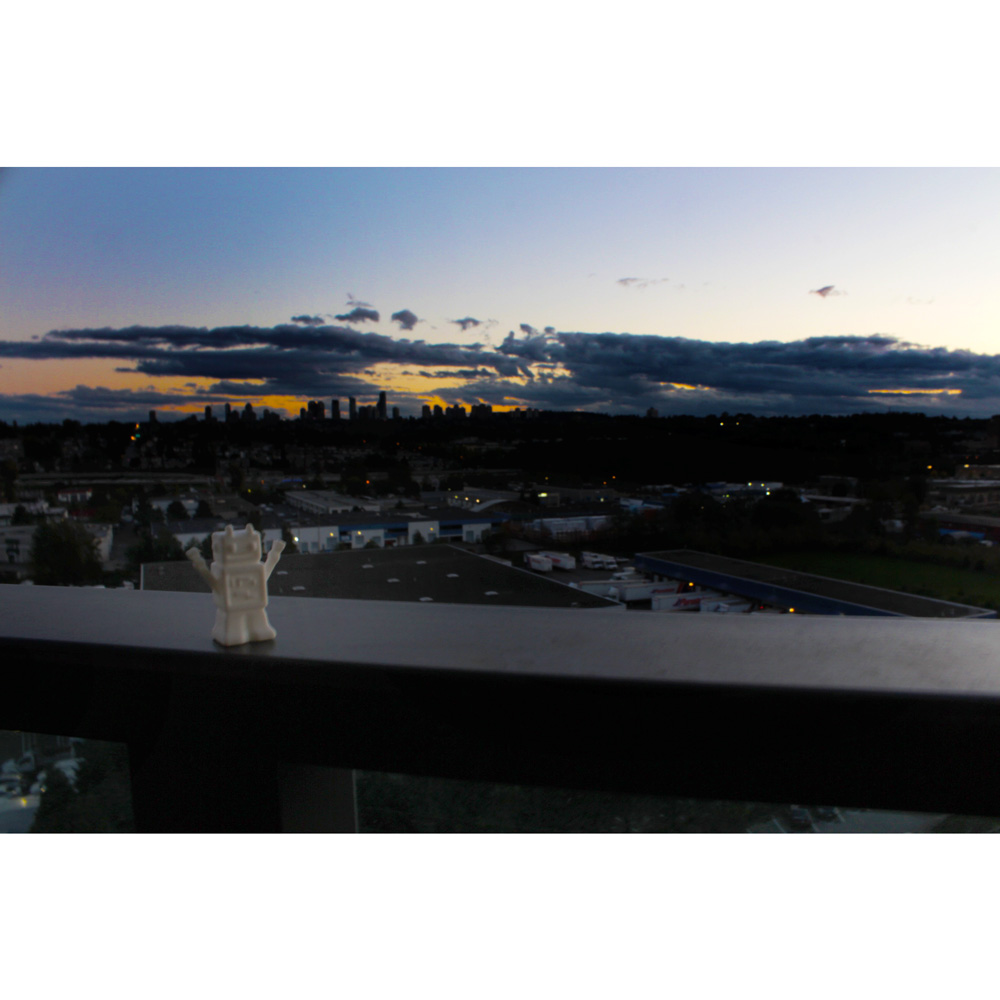 And finally made it back to Canada again.
He had such great time, that he wants to continue traveling to all sorts of places around Canada and the world (he's not picky, he doesn't even care if we come with him).

So, if you would like him to tag along with you on your next great adventure, we're sure he'll be up to it! If you don't have your own Vector yet, drop us a line through the contact form with your mailing address and we'll send him in a random colour, prepped to travel with you, totally free! Yes, you heard that right, we're going to foot his travel bill to get to you (he's pretty happy about that too). All you have to do is tag us, and/or use #VectorsAdventures on Twitter and Instagram, so we can see where he ends up!

With that, there's only one last question to ask:
Where will you take him?